Stories have always been a part of our lives that fill it with entertainment, inspirations and information. We keep coming across stories on a daily basis. Some are real while some are just to regale us. Some inspire and motivate us to take actions while some just make us laugh like a drain. Some make us happy with its comedy while some make us sad with its consecutive tragedies.
I will tell you a story completely different from all the others. It will inspire you and unfold few nods of intricacies and difficulties that hinder your survival as a working professional struggling in life just because of your own conventional doctrines and ethics.
This is the story of an accountant who had to struggle throughout his life playing with a long string of numbers and letters. How his conventional style of working dragged him down every time he wanted to rise. He indeed was very talented and industrious but his staying glued to his doctrines bestowed upon him by his family and the society made his life pathetic. Few incidents forced him to give up his bigoted principles and embrace new but highly productive ways that his conventions into pieces. The guy is no other than me. I will share my story with you that I got over my stiffness in terms of my principles and morals.
My new lab for experiments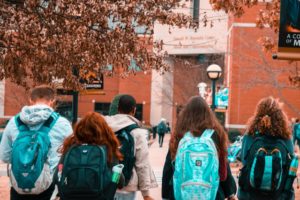 After graduating from Delhi University in accounts as a major subject, I landed into a top MNC. My ability to deal with the numbers were the best part of me that gave me a face in the crowd and set me apart from everybody else around me
I was hired just because of my uninhibited capacity to knock down the numbers without being hit even once.
Why I kept falling down?
But the scenario here was completely different which had nothing to do with my being good with numbers. I was thrown out of the company because of my principles that suggested me not to use the technologies as it was considered to be equipment of the lames. My late submission of the projects fetched bad remarks which deteriorated my performance.
With the elapsing time, I became someone who used to be the last in any of the lists. The advent of GST made it even worse for me. I had a friend who made me understand the reason behind my lagging behind. It took me months to get the hang of what I was lacking in.
A gem that I found
I now knew how to walk neck to neck with the fast-changing market and I happily embraced the creations that were meant for our benefits only. Now using the technologies I could put an end to the tiring works like GST and other taxes within hours instead of taking weeks.
I changed and you too can…
I am now the very first to submit my projects and have been the recipient of 8 consecutive employees of the month awards in a row. My suggestion to you would be
Walk shoulder to shoulder with the time
Do not let your principles rule you
Embrace the inventions and technologies
Stay updated
Keep evolving