The flute is a woodwind musical instrument earlier made by the bones of animals or human beings. As time passed by, people started making flutes with the help of tubes of bamboo or wood, and now it is available in chrome, nickel, silver, plastic and metallic versions also. It is generally designed with several holes on the tube where the edge of the tunnel is built to blow a stream of air from the mouth, and after that, the air is further stopped by placing the fingers on the other holes, which in turn generates sound. Keys in the present-day flutes replace the shafts. Flutes are generally set on the position of horizontal or vertical as for the player's breath to strike on the narrow edge. They are mostly found in a tubular shape, while globular and other shapes are also available.
Playing the Flute can be both easy and a tough task to deal with. To play a better tone of music, a beginner may require years of practice and dedication to finally reveal out the best tone. If you are a beginner and want to learn to play a flute, you should be very choosy and alert to select the best flute that can dictate your progress. You should go through detailed research about the product and signify out what features and benefits are installed, along with its pros and cons.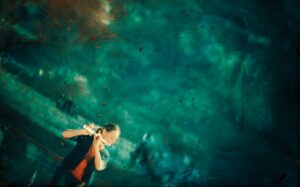 A flute must contain a head joint, body, and a foot joint that can be reassembled like the clarinet. Standard flutes are quite larger and longer than a normal flute for a beginner to play it comfortably. So to tackle this problem, the beginner's flutes are made by slightly bending the head joint, which makes it easy for the player to reach the edge hole and the key point.
Open hole flutes are considered best for a beginner as it provides greater control over the intonation of the instrument. A small child may face severe problems covering the big holes with a small finger to prevent air leakage. Identify that a beginner flute must be easy to use and must also be pocket friendly.
Some of the best performing, good flute brands for beginners are picked out and mentioned below.
An intermediate, student or a young musician must go for
Etude EFL 100 Student Flute

Allora AFL 250 Student Flute

GiardinelliGFL 300 Silver Plated Flute.

Jupiter Student Flute.

Jean-Paul USA FL-220 Student Flute.

Gemeinhardt 1SP Student Flute.

Prelude FL711 Student Flute.

Gemeinhardt 2SP Student Flute.

Yamaha YFL-222 Student Flute.
Buying a good instrument is not just enough until and unless it is made to process under good maintenance that can be owed through proper cleaning and caring for increasing its lifespan. For a beginner to preserve the instrument properly, he must compulsorily have woodwind care tools, cleaning accessories, and a good flute case. A beginner flute player must be practicing with metronomes, and a tuner to be a must-have component no matter what experience of playing level he may attain.