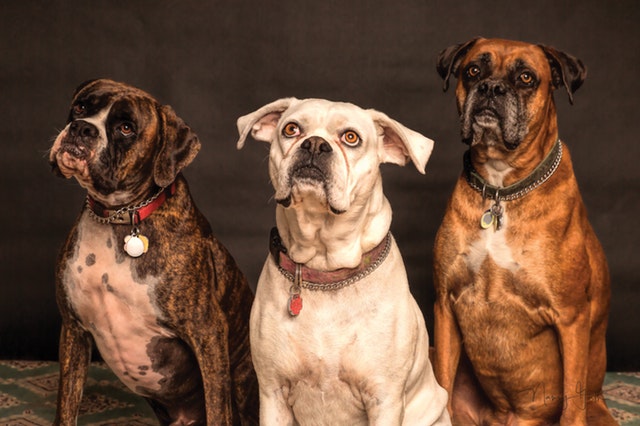 A dog is called a friend of a person, a companion animal. No wonder the French naturalist J. Buffon, who lived three centuries ago, said that the dog is the only animal whose loyalty is unshakable.
Dog Breed History
There are many different hypotheses about the origin of dogs. The most likely ancestor of a dog is a wolf. However, some scientists suggest that dogs came from several animals. There are also several scenarios for starting the domestication of a wolf. One of them suggests that man took the initiative and began to tame this wild creature. According to another scenario, the wolves themselves began to make their way to the villages of primitive people, trying to pick up the remnants of food. Thus, the predator self-domestication occurred, gradually changing his lifestyle and diet. But the evolution of the dog did not stop there. For centuries, humans have been breeding various breeds of dogs through selection.
Common dog breeds
Today in the world there are about 500 different breeds, yet breeding work continues. As a rule, the description of the dog breeds include the height, weight, color, type of coat, body structure, habits and more.
Dog fashion is constantly changing. In the popularity rating, some names of dog breeds are replaced by others. Some of the most popular dog breeds in India are:
Labrador Retriever

Rottweiler

Pug

Yorkshire Terrier

Staffordshire terrier

Sharpei

Chi hua hua

Dachshund

German Shepherd

Central Asian shepherd dog

Doberman
Some more dog breeds in India which are known for their low prices are:
Pomeranian

Kombai

Pariah

Indian Spitz

Golden Retriever
Dogs are different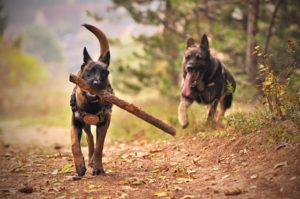 The smallest dog breeds are called indoor or pocket dogs. There are more than 50 species, which also vary in size. For instance, Chi-hua-hua – the representative of the smallest four-legged. The height at the withers is 23 cm, the average weight is not more than 1.5 kg. This is a very smart and loyal dog. The name of the dog breed came from the eponymous northern Mexican province, where modern Chi-Hua Hua was first discovered. Her kinsman Russian toy terrier is even smaller. The minimum height at the withers can be – 20 cm. The toy terrier feels great in the arms of the owner. His hallmark is courage. He considers himself a big dog and is not afraid of anything.
Medium-sized breeds include dogs weighing from 10 to 30 kg. This group is more numerous than the first. Its most famous representatives are spaniels, some hounds, terriers, some types of shepherds, bull terriers, etc.

In the middleweight category, there is an unusual instance – the Chinese dog Chow Chow. Outwardly, it is a rather harmless creature, fluffy and soft, but in fact it does not have a very calm character. After all, before the Chow Chow was used for fighting. Therefore, it is better for inexperienced owners to beware of the collision of their pets with those whom he can perceive as strangers. However, the appeal of this animal is undeniable. The description of the breed of the dog will be incomplete, if not to recall its distinctive feature: black and blue language, which always causes surprise of children.
Large dogs are called weighing from 30 and more than 50 kg. Large breeds include mastiffs, most shepherd dogs, collies, hounds, greyhounds, etc. An interesting representative of large breeds can be called Newfoundland. A male of this breed can weigh more than 70 kg. This is a black animal with long hair. Newfoundland bred by fishermen to assist in fishing. This dog has a truly heroic character and can come to the rescue of a drowning person without a command from the owner.